SLOW Concept Store
---
In the SLOW Concept Store, we offer collections of carefully selected sustainable brands tested on us, our families and friends. The goods are made from natural, recycled or certified materials, ethically and sustainably produced with low impact on our enviroment. They have been chosen for their timeless and minimalistic designs so they will be loved by you for years.
Women clothes
Casual
Business
Evening
Sport
Underwear
One size
Maternity
Unisex
Men clothes
Casual
Evening
Sport
Underwear
Unisex
Children clothes
Under 3y
Accessories
Handbags
Caps, Gloves, Scarves
Multibrand
Local
International
---
Meets sustainability criteria
How we evaluate
---
Contacts
Medená 17, 811 02 Bratislava
---
Opening hours
Monday: 11:00 - 19:00
Tuesday: 11:00 - 19:00
Wednesday: 11:00 - 19:00
Thursday: 11:00- 19:00
Friday: 11:00 - 19:00
Saturday: 11:00 - 16:00
Sunday: Closed
---
About Us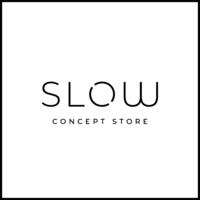 The SLOW Concept store was born to be more than just a store. We create new friendships while enjoying meaningful conversation and a cup of organic coffee. SLOW Is a place where you can slow down and find yourself in the present moment, although life keeps on turning.

Naturally, we sell products, which are very carefully selected by our lovely owner Ilonka. The main criterion is the transparency of the brand and its responsibility towards our planet and people. This is covered in the most valuable certificates, such as GOTS, FAIRTRADE cotton, RWS and FSC, that we require, and so we can make sure that any product that you choose to buy, is ethically made with respect for our planet and animals.

Simple, timeless and easily combined - this is how our range of clothing could be described, because we put trends aside and focus on the quality and the story behind the production. In return, you can walk out of SLOW with clothes that will make your perfect companion throughout all seasons.
---